inspiraComm co-founders, Rashid Mat and Nurlina Hussin, are a husband an wife team with a combine of over 50 years of working experience in the corporate world.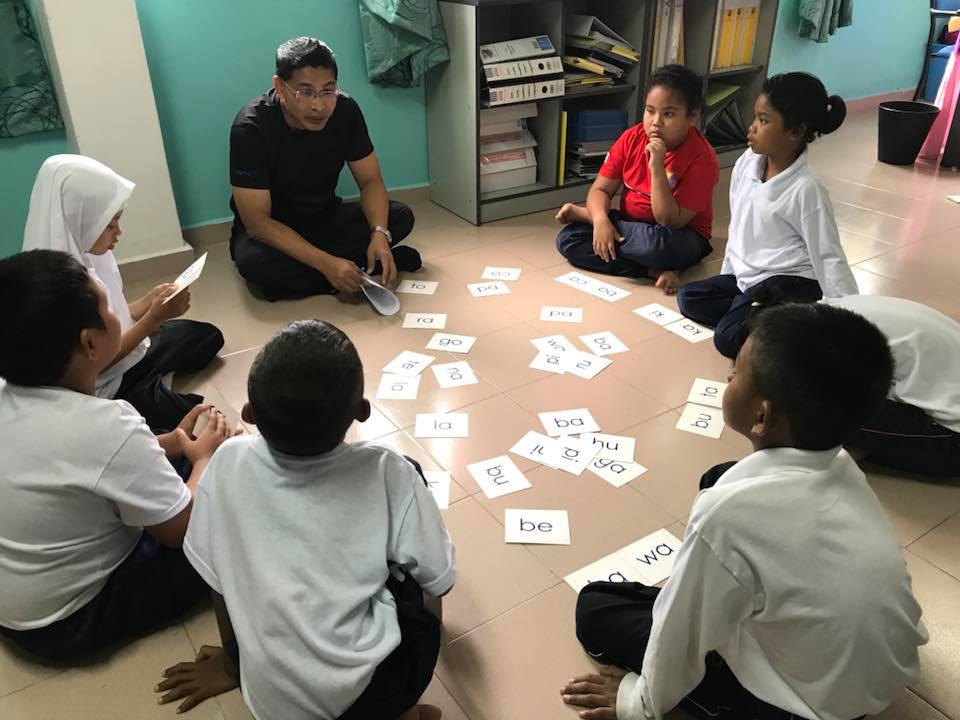 In 2017, Rashid and Nurlina volunteered in a literacy programme to help the school teachers at Sekolah Kebangsaan Bukit Lanjan, Damansara Perdana, Petaling Jaya to teach slow-learner primary Orang Asli students to read and write in English and Bahasa Malaysia. This is the result of having a burning desire to want to serve communities.
inspiraComm decided to pivot to a social enterprise after discovering many challenges and problems amongst the B40 communities in education such as lack of opportunities, low motivation, lack of interest in learning, low basic skills in reading, writing and counting, lack of guidance to teach them how to deal with life complexities, poverty, high drop-outs in secondary schools and high rate of absenteeism.
They started their social enterprise journey in 2018 after discovering their BIG WHY – to make life skills easily accessible in educating children and youths from underprivileged communities to discover themselves and thereon to transform to be better people to lead better lives. They strongly believe that education can combat poverty and improve quality of life.
Students in the programme showed positive responses, became more confident in communication with teachers, asked many questions in classrooms, feeling motivated to learn and to go to school.