CerDik (Cerita sambil MendiDik) programme was extended to 50 students at Sekolah Kebangsaan (Asli) Bukit Cheding, Jenjarom, Banting in Selangor in 2019.  This initiative was in collaboration with Kumpulan Perangsang Selangor under the Education Stimulus Programme.
Various modules including activities and games were introduced in the programme to make learning fun and exciting for the students.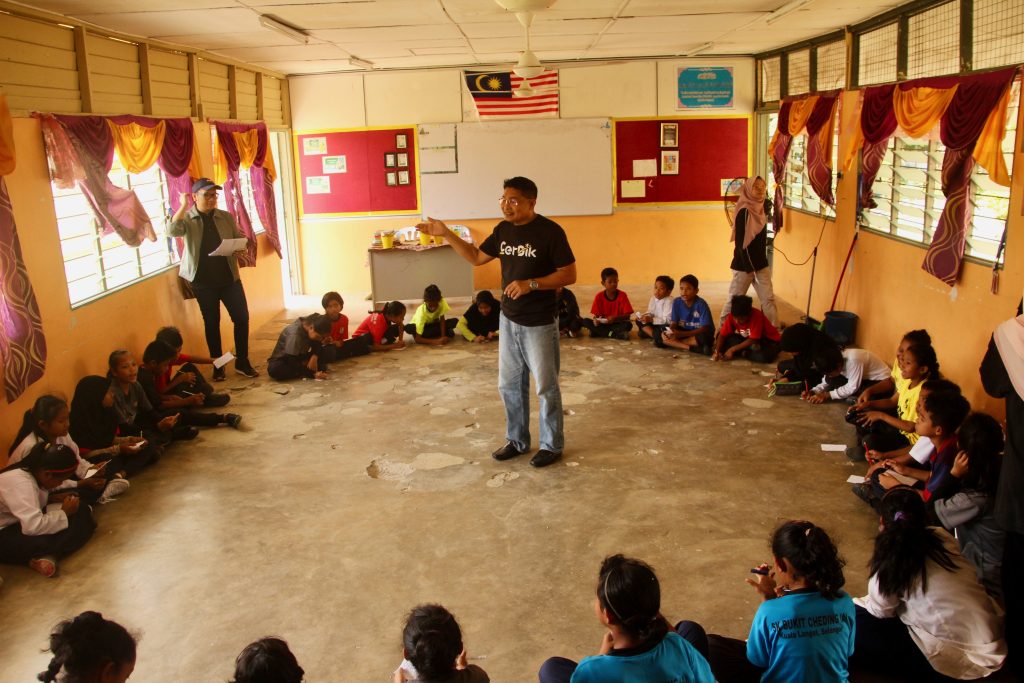 The objectives were to motivate learning, increase school attendance in Year 4 – 6.  There were 27 girls and 23 boys who participated in the programme.
The students found the programme different from their usual in-school curriculum as the programme complements what they learn in school and customized to their learning needs covering modules such as self-integrity, collaboration, leadership, cross-cultural and social skills and most importantly, preparation for secondary school.
Students were encouraged to ask questions, speak up to enhance their curiosity. In addition, students became more confident in public speaking as the sessions helped them to discover themselves and learn new things to gain new experiences.