The best lessons, books, and materials in the world won't get students excited about learning and willing to work hard if they're not motivated.
Motivation is a key factor in the success of students at all stages in education.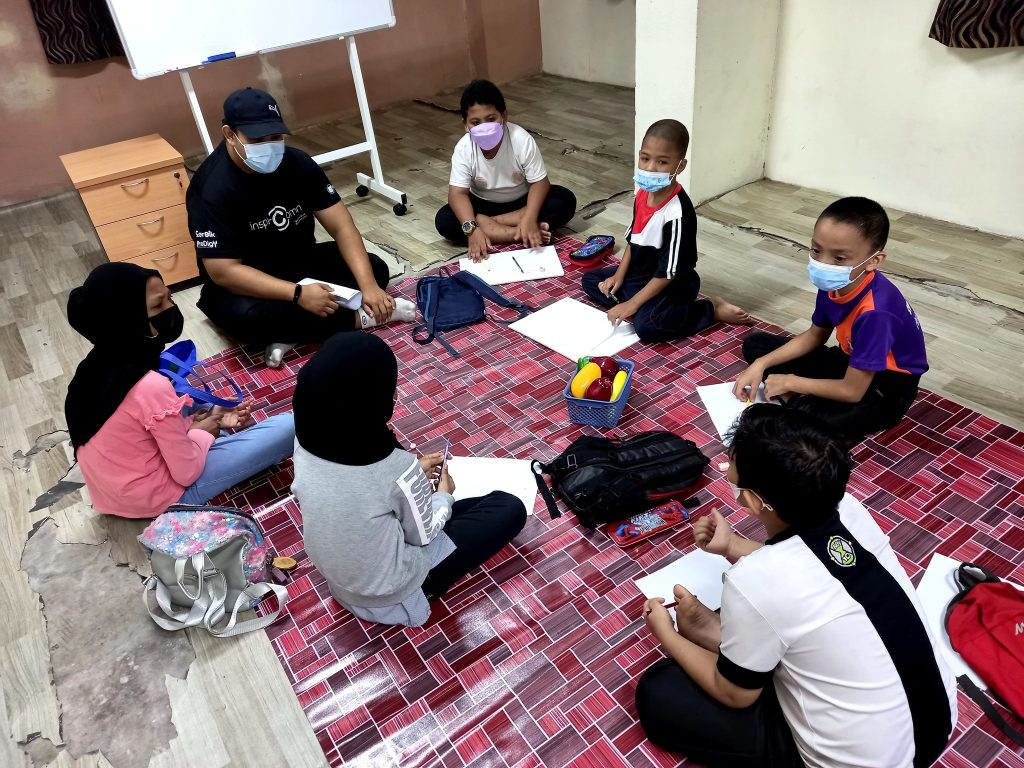 Based on our vast experience, we understand that all students are motivated differently and it takes time and a lot of effort to learn to get a classroom full of kids enthusiastic about learning, working hard, and pushing themselves to excel.
We strongly believe that even the most well-intentioned and educated teachers sometimes lack the skills to keep kids on track.
We have tested and tried various methods to improve student motivation and to encourage them to live up to their true potential.
In our programmes, we use the following top 5 methods:
Give students a sense of control
Be clear about learning objectives
Create a threat-free environment
Offer varied experiences
Encourage self-reflection


Cerita Sambil MendiDik (CerDik) programme was conducted at PPR Batu Muda in 2021 as a community project in partnership with MahSing Foundation.