After working with the students at Sekolah Kebangsaan (Asli) Bukit Kemandol, Jenjarom, Banting in Selangor for about 4 years, we understand better their problems and learning needs.
These students lack opportunities but they are determined to study to complete their secondary education to help increase their families' livelihood.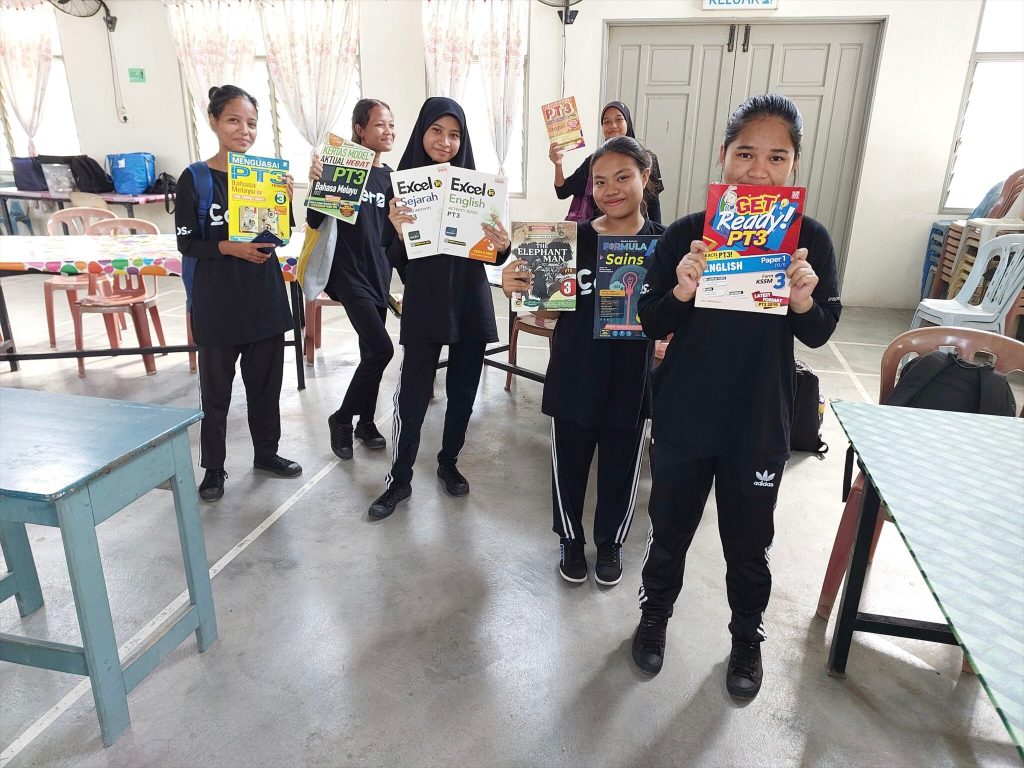 Over the years, we have contributed foldable tables, storybooks, revision books, stationeries and water bottles to the students so that they are better equipped to study.